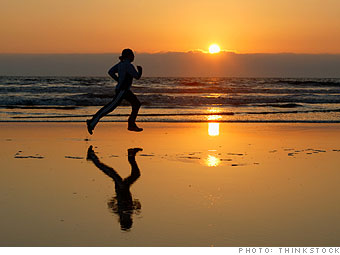 Patents per million people: 11.3
Home to little Silicon Valley start-ups, tech leaders like Apple and Google, and renowned research universities like Stanford, California inspires a lot of independent inventors too.
The lifestyle and sunny days also help attract innovators. When considering where to set up shop, "the weather doesn't hurt," said Gerrity. "It is fascinating to see how the California culture overall also penetrates in the entrepreneurial culture," he said. "There are more risk takers."
Many patents are coming out of the IT and social media fields, but medical devices, biotech, and wireless communication also spark a lot of innovation, said Tim Gerrity, director of the Alliance for the Commercialization of Technology, a business development nonprofit.
One Alliance client, for example, developed patented technology aimed at medical and military users that translates language in real time. You can speak English, for example, and the system -- created by a company called Fluential -- lets your words come out in Spanish on a user's headset.
NEXT: Massachusetts